The 2022 Beijing Winter Olympics kicks off on the fourth of February. Different athletes from all over the world will compete in their respective sporting competitions. Moreover, world-class athletes are preparing themselves for the final stages of the competition. Likewise, China is using the latest technology to improve the fan experience at the games. On the other hand, some countries are giving out advice to other nations regarding the technological impact.
ADVERTISEMENT
Article continues below this ad
Due to the high risk of cyber spying, many athletes are told to leave their cell phones and laptops at home. Thus, this comes as a fresh problem that people would be eager to look into.
ADVERTISEMENT
Article continues below this ad
New issue with 2022 Beijing Winter Olympics
The Olympic Committees of Netherlands, Great Britain, Australia, and Canada are warning other nations to look into the matter of spying by the host nation. Countries including the United States of America would need to implement safety guidelines for the athletes attending the competition. Leaving electronic devices at home would be better for the athletes. Alternatives like rental, disposable computers, burner phones, and virtual private networks (VPNs) can be used.
Meanwhile, the report that came in Dutch and Australian newspapers has come into the limelight. If the athletes choose to take their phones to China, the reports advised them to delete their personal information and other saved data. Team USA's advisory came up and stated the problems that teams face in the upcoming Winter Olympics.
"Like computers, the data and applications on cell phones are subject to malicious intrusion, infection, and data compromise. Information of accredited media representatives will only be used for purposes related to the Olympic and Paralympic Winter Games."
DIVE DEEPER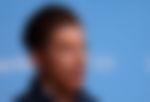 ADVERTISEMENT
Article continues below this ad
Beijing organizing committee denies reports
In the meantime, the Beijing 2022 organizing committee released a statement. The disclosure of personal information won't happen as they denied any problems related to the games. With the Olympics set to start in three weeks, this would be a fresh problem for the organizers. Having athletes keep their phones at home may not be a smart decision. Thus, the Olympics is facing new issues.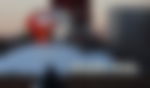 Apart from the ongoing pandemic, there are many concerns regarding the games. Hence, the Beijing Winter Olympics is an event that is going to explode into life.
ADVERTISEMENT
Article continues below this ad
WATCH THIS STORY- Lindsey Vonn on Her Relationship With Tiger Woods and His Recovery