AKRON, Ohio – Here's the story I was expecting to write about Enrique Freeman.
After four years at the University of Akron and emerging as one of the top players in the Mid-American Conference …
After graduating with a degree in media studies and working on an MBA …
After doing all the right things on and off the court, this All-MAC center who averaged 17 points and 11.2 rebounds has transferred to …
Name your big school, because several basketball powers were waiting for Freeman to enter the transfer portal. In this environment where more than 40% of Division I players transfer at least once – who would blame Freeman for jumping to the Big Ten or another premier basketball conference?
"I thought about it," said Freeman. "I had hints from other schools … not approached directly … but hints on social media and things like that."
All Freeman had to do was officially enter the transfer portal and he would have been overwhelmed with scholarship offers. He was fifth in the country in rebounding (11.2) and 10th in field goal percentage (.616).
"I couldn't leave Akron," said Freeman. "I love it here. I love my teammates. They are like family to me. I had one year left and I wanted to play with them."
ONE MORE TIME
Two days after Akron was eliminated from the 2023 MAC Tournament, four players who had one year of basketball eligibility remaining showed up in Coach John Groce's office: Greg Tribble, Sammy Hunter, Mikal Dawson and Freeman.
"They all said they were staying," said Groce. "Any of them could have transferred, like a lot of players do now. Enrique would have had lots of opportunities, but they all stayed."
Six months later, Groce is still amazed by what those players did. He was prepared to have a long talk with Freeman about the merits of staying at Akron vs. playing one year elsewhere.
Groce was prepared to tell Freeman about former Zips guard Loren Cristian Jackson. He was the 2020 MVP of the MAC, but returned for his final season. He graduated with a business degree and a master's degree in coaching. The 5-foot-8 guard is now playing professionally in France.
But in the end, the coach didn't need to make a sales pitch.
"We also met with each of them individually," said Groce. "But they all were committed to staying."
TAKING THE LONG VIEW
It was May of 2021 when Charles Guthrie had been named Akron's new athletic director.
He was set up to meet with a panel of Akron student-athletes.
"One of the them was Enrique," said Guthrie. "I was blown way. It was like – Wow! – here's the star of the basketball team. He's humble, mature and his demeanor is well beyond his age."

BET $5, GET $200 BONUS BETS
DRAFTKINGS SPORTSBOOK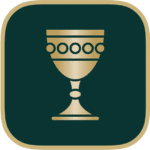 BET $50, GET $250 BONUS BETS
CAESARS SPORTSBOOK

BET $5, GET $200 BONUS BETS & $100 OFF NFL SUNDAY TICKET
FANDUEL SPORTSBOOK

$1,000 FIRST BET OFFER
BETMGM

BET $1, GET $200 BONUS BETS
BET365
The Bet365 Ohio promo is an option for new users following a January 2023 launch. Other sports betting operators available in the state include DraftKings Ohio promo code, FanDuel Ohio and BetMGM Ohio Sportsbook.
---
Guthrie developed a strong relationship with Freeman, who mentioned "the people" several times when it came to his decision to stay at Akron.
"The local connection is important," said Guthrie. "His mother and family come to all our home games. They can go to most road games, too, because they can drive with us being in the MAC."
GETTING DOWN TO BUSINESS
Guthrie mentioned how Freeman used his business experience from school and the MBA program to set up some NIL (Name, Image, Likeness) deals.
Freeman said he has a shirt deal with Barstool and also a deal with Topps.
"Enrique comes from a hard-working family," said Guthrie. "He has bigger plans and aspirations with basketball and beyond. He doesn't settle for short-term gratification. That's special. He values the relationships with the players on the team and coaching staff."
During Freeman's four years in the program, the Zips had an 85-36 record, 53-21 in the MAC. They went to the 2022 NCAA Tournament. The team had a 3.29 GPA in the summer semester.
"I've seen players who have left and the grass isn't always greener," said Freeman. "I'm six credits away from getting my MBA. I can leave here with two degrees. The way I came up also is a factor in why I want to stay."
Then there's his relationship with Groce.
"Coach is a basketball wizard," said Freeman. "He studies the game. He accommodates the game to our styles and bodies. I love playing for him."
A REMARKABLE STORY
There is a young man from Cleveland. He plays basketball. He attends a small Catholic high school. He is virtually ignored by college recruits. Zero offers.
But we're talking school … first.
The reason this young man went to the University of Akron was an academic scholarship and rave reviews from his teachers at St. Martin De Porres High on Cleveland's East Side. It's also a school preparing students for the life of work.
In high school, Freeman went to class four days a week. On the fifth, all the students worked somewhere. He had part-time jobs at the Rock & Roll Hall of Fame human resources department. He also worked at a law firm and an applied technical company.
"That started when I was 14," he said. "It taught me to be accountable."
Freeman played basketball at St. Martin DePorres. He averaged 12 points, 10 rebounds and 4.5 assists. He was named to the All Lake Effect Conference basketball team. The league is made up of small private schools.
No major college coaches noticed him at the school on St. Clair and East 62nd Street. He said Division III Geneva College contacted him. Freeman went on a visit.
"But they never called me," he said. "I thought that was it for (college) basketball. I had the academic scholarship from Akron, so I went there."
WHO IS THIS GUY?
Freeman was only 6-foot-4 when he arrived at Akron. He didn't even try out for the team.
"It was a fear thing," he said. "I still loved basketball. I played in some rec league and pickup games. But I didn't have the confidence that I'd be able to play."
Friends told him to try out. So did his mother, Tania Torres. Make that Officer Tania Torres of the Cleveland Police Department.
"She's a single mom," said Freeman. "She is everything to me. She taught me to work hard. She believed in me. She pushed me to try out."
Freeman heard the Zips were having open tryouts and showed up.
"I never heard of him or saw him until he went to the tryout," said Groce. "I grabbed a cup of coffee, sat down and watched my assistants run it. I remember seeing him at the scorer's table. He was about 6-foot-7 then. He looked like an athlete. When he got into the game, I loved his motor."
Groce did some homework, discovering Freeman was at Akron on an academic scholarship. He later learned Freeman had grown about 3 inches since arriving on campus.
"We did some drills then some 5-on-5 (scrimmages)," said Freeman. "They asked me to come back and said I'd be with the team for two weeks to see how I meshed with the other guys."
At this point, Groce thought he'd found the classic walk-on – a good kid who will work hard and be on the scout team, preparing the scholarship players for games.
That was Freeman's role as a freshman. He played only 13 total minutes.
That was the 2019-20 season when Loren Cristian Jackson was the team's star. He kept telling Groce, "That kid can play."
GROWING INTO A STAR
Groce recalled Freeman being skinny. He also remembered Freeman working in the weight room. Freeman came back for his sophomore year at 6-foot-8, 200 pounds. He was a late bloomer physically.
Groce's intention was for Freeman (now on scholarship) to be a backup for the 2020-21 season. In the third game of the season, Freeman had 21 rebounds in 30 minutes vs. Malone. His offense was still raw, but he was a relentless defender and rebounder.
"Such an unselfish player," said Groce.
Freeman kept working with Zips assistant coach Dustin Ford, learning post moves, footwork and rebounding techniques. Freeman embraced the hard parts of basketball. He is an old-style, back-to-the-basket big man.
"I kept telling myself that I had to do the things needed to find a way to get on the floor," said Freeman. "That started with defense."
He went from a walk-on at the end of the bench to a starter as a sophomore, the MAC Defensive Player of the Year on the 2022 NCAA team. He was named to the 2023 MAC first team overall and the All-Defensive team.
"In all my years of coaching (29), I've never seen anything like it," said the 52-year-old Groce. "His rise as a player is amazing. Then consider his character. He's humble. He's gracious. He's loyal and values relationships."
Now 6-foot-8 and 220 pounds, Freeman entered the 2023 NBA draft. He had workouts with Boston, Orlando and the Cavs.
"It was a great experience," he said. "I learned a lot about what I need to improve, especially my perimeter shooting. I know I can elevate my game even more."
Freeman pulled out of the draft and was determined to finish his last season at Akron. He should have pro ball in his future – if not the NBA, probably the G-League or Europe. His attitude and style of play will lead coaches to fall in love with him and his game.
For now, it's one more year with the Zips for Freeman.
"Being here feels good," he said. "I trust my heart here."
Want to make sure you don't miss Terry Pluto's columns? Sign up for his weekly newsletter to get Terry's writing sent straight to your email. It's free!
– And read all of Terry's latest columns here.
If you or a loved one has questions and needs to talk to a professional about gambling, call the Ohio Problem Gambling Helpline at 1-800-589-9966 or the National Council on Program Gambling Helpline (NCPG) at 1-800-522-4700 or visit 1800gambler.net for more information. 21+ and present in Ohio. Gambling problem? Call 1-800-Gambler.