Is Dale Earnhardt Jr planning on running cars in the Cup Series? Because the recent executive changes announced by his companies have left fans wondering about Earnhardt Jr's future at NASCAR. JR Motorsports has experienced success in the Xfinity Series over the years. And it wouldn't come as a shock if the team plans on entering the Cup Series realm.
Recently, Earnhardt Jr shared the new roles that would be assumed by different executives in his group of companies.
ADVERTISEMENT
Article continues below this ad
And surprisingly, Dale was not on the list. With a net worth of over $300 million, Earnhardt Jr is a NASCAR team owner, NBC NASCAR analyst, and author. However, despite his experience and enthusiasm for the sport, currently, no working role was assigned to him during the reshuffle.
His sister, Kelley Earnhardt Miller is now the CEO of all the companies. Moreover, Mike Davis is Dirty Mo Media's president, and LW Miler, Joe Mattes, and Tony Mayhoff will be responsible for his other ventures.
NASCAR reporter Bob Pockrass shared the news of these strategic executive changes on Twitter. And since then, fans are left confused over what role will Dale Earnhardt Jr play next. Some Twitter users expressed their concern about Dale's continued ownership and his association with the ventures, whereas others pitched in their own theories.
So Dale Jr doesn't own Jr motorsports or more or dirtymo ? Mr Bob what does mean Dale he not losing his team is he

— THE GATORS ARE ON A VENGEANCE 🐊 (@batman0823cut) September 22, 2022
is #NASCAR coming up with a new rule, no more owners in the booth? because they should… and transferring ownership to a sister shouldn't cut it

— Darth Hendrick (@DarthHendrick) September 22, 2022
Or to focus primarily as a team owner…for something a little more taxing than xfinity maybe?

— Cole (@TheNerdDown) September 22, 2022
Most fan theories hint at Earnhardt Jr entering the Cup Series races. However, no official confirmation regarding JR Motorsports' plans of venturing into the Cup Series has been made yet.
DIVE DEEPER
Moreover, these executive changes were not that unexpected after all. Each new position assigned to the JR Motorsports employees justified their contribution over the years.
ADVERTISEMENT
Article continues below this ad
Dale Earnhardt Jr. on Kelley Miller taking over
Kelley Miller has always shared the responsibilities of JR Motorsports. Hence her promotion was long overdue. And Earnhardt Jr feels the same. In a press release, Dale said that Kelley is one of the most prominent business people in the sport. Moreover, he feels that she has proven her abilities as a leader and as a person with a 'brilliant mind'.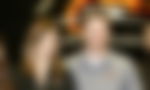 ADVERTISEMENT
Article continues below this ad
WATCH THIS STORY: Here's How Dale Earnhadt Jr 'Shocked' Rick Hendrick With His $1 Million Gesture 
Talking about her promotion to the post of CEO, he said, "Making her CEO is long overdue. But if we are going to position our businesses to maximize their potential and equip our people with the organizational support they need to succeed, there's no better leader than Kelley."