CLEVELAND, Ohio — Joe Burrow and the Bengals are now 0-2 after coming up short at home against Lamar Jackson and the Ravens, 27-20, on Sunday. But there was more going on in Week 2 in the NFL than the intra-division showdown in Cincinnati.
Every week, we'll go through the biggest storylines and examine potential narratives from around the NFL.
To help us examine these storylines and narratives, we're following in the footsteps of the 1990s show, "Beyond Belief: Fact or Fiction," which you may know better from the memes of host Jonathan Frakes.
Just like Frakes, we will decide every week whether several of the top storylines from around the league are fact or fiction. Here are this week's seven biggest storylines.
Recommended Browns stories
1. Joe Burrow missing a month of training camp might cost the Bengals the AFC North
Verdict: Fiction
The two-time AFC North champion Bengals look like they're in deep trouble early in the season. Not only are they 0-2 to start the season, but they are 0-2 against the AFC North following Sunday's 27-20 loss to the Ravens.
Burrow and the Bengals had no answers for the relentless pass rush of the Browns a week ago. Sunday, Burrow started slow again before throwing his first touchdown of the season in the third quarter. But it was too little, too late for the Bengals.
Burrow missed a month of training camp due to a calf strain and he's looked like someone who missed a month of camp. Things are dire, but far from over. We have to remember that the Bengals started last season 0-2 before closing the regular season out on an eight-game winning streak to win the AFC North at 12-4.
However, the division tiebreaker is something to watch. The Ravens are 2-0 and the Browns are favored to win in Pittsburgh on Monday night and go to 2-0. Starting 0-2 in the AFC North is not good for the Bengals. It also doesn't help the Bengals that no team in NFL history has started two straight seasons 0-2 and made the playoffs in those seasons according to Shanna McCarriston of CBSSports.com.
It's early, but the Bengals need to get going and in a hurry before things get late fast.
2. The Browns are lucky to not have to face Lamar Jackson in September
Verdict: Fact
Much is made about how great Patrick Mahomes is in September is he is now 14-4 in the month. But don't discount just how good Jackson is in the month of September, either. Including Sunday's win in Cincinnati, Jackson is now 13-6 in September. He completed 72.7% of his passes on Sunday (24-33) for 237 yards and two touchdowns.
For his career, he has completed 65.4% of his passes in September games for 3,626 yards and 30 TDs. September is his best month in all three categories.
The Browns host the Ravens in Week 4. The good news for the Browns is the game is on Oct. 1. October has been Jackson's worst month in terms of completion percentage (62.9%) and quarterback rating (87.6) in his career. Whether that means anything in Week 4 remains to be seen.
But September Lamar is clearly a thing.
BET $5, GET $200 BONUS BETS
DRAFTKINGS SPORTSBOOK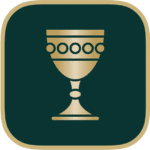 BET $50, GET $250 BONUS BETS
CAESARS SPORTSBOOK

BET $5, GET $200 BONUS BETS & $100 OFF NFL SUNDAY TICKET
FANDUEL SPORTSBOOK

$1,000 FIRST BET OFFER
BETMGM

BET $1, GET $200 BONUS BETS
BET365
3. The Chargers haven't learned from their playoff collapse in Jacksonville
Verdict: Fact
The Titans will take on the Browns in Week 3 and are coming off a 27-24 overtime win vs. the Chargers on Sunday. Ryan Tannehill threw for 246 yards and a touchdown, and he also rushed for a TD as the Titans ended an eight-game winning streak dating back to last season.
But for the second week in a row, the Chargers lost in late, agonizing fashion. They got the ball first in overtime and went 3-and-out, with three straight incompletions by Justin Herbert.
A week ago, the Chargers gave up a 75-yard touchdown drive in the final minutes and Herbert was sacked on a fourth-down in a 36-34 loss to the Dolphins.
These two losses also come after their monumental 27-point collapse in the playoffs against the Jaguars back in January. Two games into the season, it appears nothing has changed for the Chargers.
4. Baker Mayfield is back to his 2018 and 2020 Browns form
Verdict: Fiction
Baker Mayfield is 2-0 for the first time in his NFL career after helping lead the Buccaneers past the Bears, 27-17. He threw for 317 yards and a touchdown pass to win his second consecutive start, which he hasn't done since Week 4 of 2021. Coincidentally, the two teams he beat in those games are the same two he's beaten this year: the Bears and the Vikings.
But it's still too early to declare that Mayfield is back. The fact is he's played a pair of 0-2 teams and the Vikings gave up 430 yards of total offense in a 34-28 loss to the Eagles. Also by coincidence, Mayfield's next opponent is the Eagles on Monday night.
Another good game by Mayfield suddenly changes the narrative and maybe lends credence to the idea that he's back to the form he showed as a rookie and in 2020 in Cleveland.
5. Anthony Richardson is clearly the best of the rookie quarterbacks
Verdict: Fact
The early frontrunner for the best rookie quarterback of 2023 is looking like Anthony Richardson. He left Sunday's 31-20 win vs. the Texans with a concussion, but the Colts rookie rushed for two touchdowns and was 6-for-10 passing for 56 yards in his limited playing time.
Richardson showed plenty of flashes in Week 1 as well vs. the Jaguars before he struggled in the fourth quarter of the Colts' 31-21 loss.
The fourth pick from last April's NFL draft, Richardson was widely seen as someone who needed extra time to be ready. He's proven to be more ready than we expected, and head coach Shane Steichen has been quick to note how Richardson has impressed him with his work ethic.
Richardson will have to learn to protect himself well as all young quarterbacks eventually figure out. However, the early returns on Richardson are nothing short of positive. The Colts might finally have their guy.
We still have yet to see Bryce Young play his second NFL game, but he was up-and-down in his debut with two interceptions in a loss to the Falcons. C.J. Stroud put up big numbers vs. Richardson's Colts with 384 yards passing and two TDs.
But two games into the season, it's easy to see who the best rookie QB is, and it's the one playing in Indianapolis.
6. Despite Zach Wilson's problems, he's the best the Jets can get at quarterback
Verdict: Fact
The Jets had what felt like a miraculous night when they rallied to beat the Bills on Monday night in overtime, 22-16, despite losing Aaron Rodgers to a torn Achilles. But Sunday's 30-10 loss in Dallas felt more like their unfortunate reality.
Zach Wilson struggled mightily against Dallas' elite defense, completing 12 of 27 passes for 170 yards, a touchdown and three interceptions. It was a performance that reminded everyone why the Jets traded for Rodgers in the offseason. It's a roster ready to win but doesn't have good enough play at quarterback to get there.
If they want to salvage their season, they'll have to look elsewhere for a better option than Wilson. Of course, that's easier said than done. There aren't a lot of promising options available on the free agent market with Carson Wentz and Joe Flacco being among the best available names. Any potential trade targets might be much harder to acquire considering teams would have extra leverage in a potential QB trade with the Jets.
So for better or worse, Wilson may be the Jets' only hope as bleak as that hope seems.
7. The Falcons are a more surprising 2-0 team than the Commanders
Verdict: Fact
Two of the early surprises this season have been the Commanders and Falcons starting the season 2-0. Washington has the better win of Week 2 after surviving a stunning Hail Mary to beat Denver, 35-33, while the Falcons rallied from a 12-point deficit to beat Jordan Love and the Packers, 25-24.
Even though the Commanders have the best win between the two teams, I still think it's more surprising that Atlanta is 2-0.
Considering both teams had question marks at quarterback, I felt the Commanders had more proven commodities between a star-studded defensive line and quality skill players including Terry McLaurin and Brian Robinson Jr.
And when it comes to the quarterbacks, it looks like Washington's Sam Howell is playing much better than Atlanta's Desmond Ridder. That's what makes Atlanta's success more interesting.
The Falcons and coach Arthur Smith are embracing the revival of the run game in the NFL with 341 yards and three touchdowns on the ground in two games. 2023 eighth overall pick Bijan Robinson, the running back out of Texas, certainly helps make that identity more pronounced.
Washington has won the more traditional way, and Atlanta is doing things differently, which makes the Falcons' success more surprising although the Commanders are coming off the better Week 2 win.
If you or a loved one has questions and needs to talk to a professional about gambling, call the Ohio Problem Gambling Helpline at 1-800-589-9966 or the National Council on Program Gambling Helpline (NCPG) at 1-800-522-4700 or visit 1800gambler.net for more information. 21+ and present in Ohio. Gambling problem? Call 1-800-Gambler.