Trying to do a good thing never goes empty-handed. Amidst the rumors of beef between Alex 'A-Rod' Rodriguez and Derek Jeter, A-Rod has extended a subtle gesture towards Jeter. 
One might think it is the beginning of the rekindling of friendship for the once best friends.
ADVERTISEMENT
Article continues below this ad
Alex Rodriguez started the beef between them
Alex Rodriguez signed with the Texas Rangers in December 2000 with the largest contract of that time of $252 million. During that time, in an interview, A-Rod got asked who he thought would break his record. His reply to that question was definitely not Jeter. 
To this, Jeter has said, "I'm not trying to beat Alex's record anyway. The only record I'm concerned with is Yogi's record, and that's the ten championships."
Alex then said that there is no beef, but it was different from Jeter's side. In the recent documentary that came out, 'The Captain' about Jeter, he clearly says, "Those comments bothered me because, like I said, I'm very, very loyal. As a friend, I'm loyal. I just looked at it as, 'I wouldn't have done it.'"
DIVE DEEPER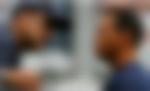 Many things have happened over the years, but a couple of days ago, Alex posted a story of him and Jeter on his Instagram.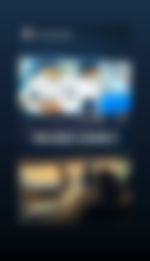 And to say that it was shocking, yes. Maybe this was a gesture to maintain peace between them, or maybe it was a rekindling of their friendship. 
An on-and-off friendship
Alex and Jeter's relationship started off as best friends when they met for the first time at a College baseball game in 1993. A-Rod was a high school senior during that time, and they instantly hit it off. 
ADVERTISEMENT
Article continues below this ad
Since then, things got better and better to the moment that they got teased by each other's names. Things were great between them till 2000 when A-Rod joined Rangers and made some comments about Jeter in an interview.
The real breakdown of their friendship was when Alex said that Jeter never had to be a leader. Then they became teammates when A-Rod joined the Yankees. And even then, stuff did not get better, and tension between the two was always easily seen. 
ADVERTISEMENT
Article continues below this ad
Watch This Story: From Alex 'A-Rod' Rodriguez to Derek Jeter: Here are the top 5 richest MLB players of all time
Although, A-Rod did congratulate Jeter on his induction to the Hall of Fame.